About Us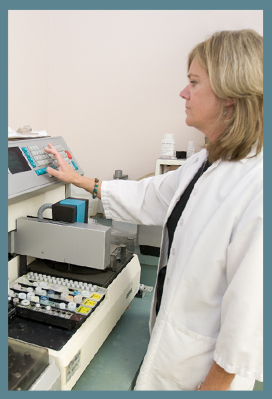 Veterinary Laboratory of Rochester is a full-service veterinary diagnostic laboratory providing a wide range of laboratory tests that include hematology, biochemistry, endocrinology, coagulation and microbiology. We provide laboratory testing for dogs, cats, large animals and a variety of exotic species. In December 2010, we merged with VetCheck Laboratory. This merge allows us to provide increased services and better availability to our customers in the greater Rochester area.
Sharing a facility with Veterinary Specialists of Rochester and Animal Emergency Service , we are located at 825 White Spruce Boulevard in Rochester, NY. Veterinary Laboratory of Rochester has been in existence since 1989 and is staffed by experienced professional laboratory technicians. We are an integral part of the local veterinary community, serving numerous hospitals as well as the hospitals that make up Monroe Veterinary Associates.
The goal of Veterinary Laboratory of Rochester is to offer personalized service, rapid turnaround time, case continuity and high quality veterinary diagnostic results at a fee that is extremely cost-effective for the veterinary practitioner. This is what makes Veterinary Laboratory of Rochester unique among its competitors.
We look forward to being your veterinary laboratory testing provider. Please feel free to contact us at any time with questions and concerns.